Free Online Meditation Event
Join Dr Elise Bialylew for a free online meditation on this International Day of Happiness, Sunday March 20.
Let us come together on this global day to experience joy, peace and vitality – in support of you, your loved ones and the wider community.
In This Free Session You'll
Discover a space of calm and clarity within you

Be guided in a powerful meditation to help you reset and re-energise (beginners and advanced meditators will benefit)

Rediscover inspiration and a vision for your year

Experience deep gratitude which will allow for greater abundance

Kickstart your meditation practice with a like-minded community

Discover powerful and clear intentions to use as an anchor for the year

Tap into deep self compassion and learn how to use this as a force for achieving your goals
Dr. Elise Bialylew is author of the bestselling Happiness Plan and founder of Mindful in May the world's largest online mindfulness fundraising campaign designed to create and sustain a meditation practice.
Along with May's meditation event, we provide a range of programs integrating scientifically proven practices, psychology, mindfulness and creativity to support you in learning how to harness the power of your mind. Programs range from a beginner's course, to a 6-week intermediate course, and our ongoing mindful membership.
Our thriving community of students have used mindfulness to lead a balanced and fulfilled life.
Our global event, Mindful in May, supports you to spend a month training your mind with guided meditations, expert interviews, and daily emails. The idea behind it is simple: we provide education, tools and support so you can build a sustainable meditation practice to become mentally fit in one month. Research shows it only takes 10 minutes of meditation a day to see significant positive benefits to your life. Kickstart your mindfulness journey in May 2022.
what people are saying...
"Elise makes meditation easy, accessible, and most importantly doable"
- Magda Szubanski
"The content is fantastic, I was worried I would get lost in it being a beginner but I've been so engaged and got a lot out of each one."
- Melanie Duve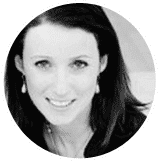 "By bringing mindfulness into my daily routine, I have seen significant improvements in my overall wellbeing"
- Fiona Grimwald
"I think the daily practices made a big difference to my wellbeing and enabled me to reduce my anxiety..."
- Katia Bratieres